About Foundation Specialist
Foundation Specialists Serving Grand Rapids, Michigan, and the Surrounding Areas
Foundation Specialist is a basement waterproofing, foundation repair, and crawl space waterproofing company which serves homeowners in the Western Michigan area. Regardless of what kind of home problem you may be experiencing – from wet basements to leaky crawl spaces – we have you covered. Our trained, knowledgeable, friendly, and professional team of experts will be more than happy to assist you with your basement, foundation, or crawl space problems.
We realize that any problem with your home can cause you a lot of headaches and frustration. You may be worried that it's going to cost a ton of money and time to fix. We are here to help calm your nerves and walk you through the repair process for whatever the problem may be. Also, we believe in providing the very best value to our customers. We promise to show up on time for your consultation and for the actual repair work. Also, we will be mindful of your property, and we will do our best to leave the inside and outside of your home looking as great as they did when we first showed up.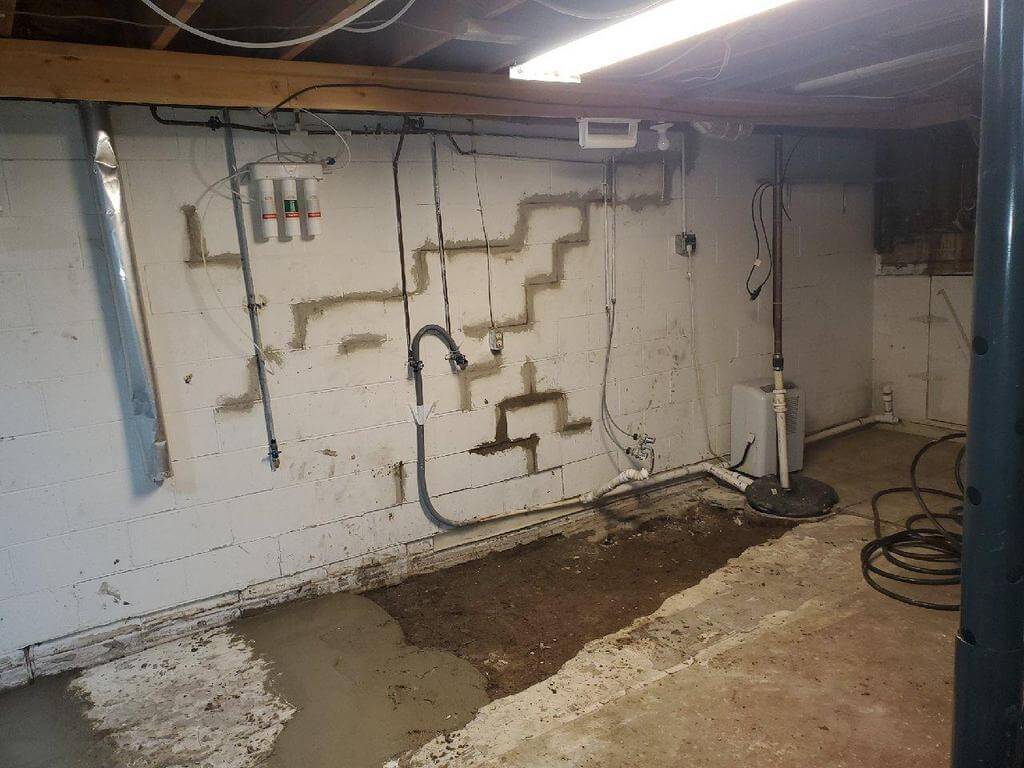 We can provide you with affordable and effective basement waterproofing systems that can be installed quickly. Depending on what kind of moisture problem you have in your basement, we will be able to pick out a system from our collection that can easily keep water out for good. Never again will you need to worry about having a wet basement or any of the problems associated with one – including mold growth, wood rot, musty smells, and so on.
We can also provide foundation repair services to care for wall and floor cracks, issues with foundation settlement, bowed walls, and other structural problems. We guarantee no problem is too big or complex for our experts to handle. When we leave your home, you'll again have a sound, solid, and strong foundation. We make use of Stabil-Loc® foundation piers and Grip-Tite® wall anchors.
Crawl Space Encapsulation
When you have a sealed crawl space, you won't need to worry about moisture or excessive humidity getting inside and causing problems. Regarding crawl space encapsulation, we offer two thicknesses of vapor barriers. We can also install floor liners, sump pumps, dehumidifiers, and more to help keep this area underneath your home dry and safe.
Please get in touch with us for more information about our services or to schedule a consultation. We look forward to talking with you soon!