Professional Sump Pump Installation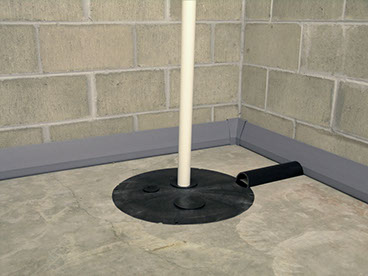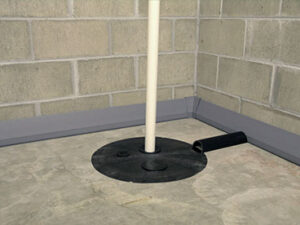 Foundation Specialist can install basement and crawl space sump pumps in your Western Michigan area home. If you are like most homeowners, you know what goes on in your basement or crawl space. However, most homeowners also don't care if they have leaks underneath their home. They figure that if they don't need to regularly go into this area of their home, then it doesn't really matter what kind of condition it may be in. This is not the way you should be thinking! Regardless of what you use your basement or crawl space for, you need to be sure that it's safe, dry, and healthy. If not, it could be causing a lot of problems for you, your home, and even for your family's health and well-being.
Basement and Crawl Space Moisture
Basement and crawl space moisture can be incredibly dangerous. It typically will come in through cracks in the floors or walls in a basement, and through openings in an unsealed crawl space. This moisture can cause a lot of damage to wooden support beams and floor joists underneath your home. These are things that help to support the weight of your house, so if there's a problem with them, you're going to know about it! Basement and crawl space moisture can seriously endanger the structural integrity of your entire home!
What's more, is that this moisture can also lead to the development of nasty, smelly mold. Mold can cause a variety of health problems for all members of your family, including pets! Mold has been known to cause: breathing problems, asthma attacks, cold/flu-like symptoms, headaches, fatigue, skin irritation and rashes, and many other health problems you shouldn't have to deal with just because you have a moisture problem underneath your home!
Combination Primary and Battery Backup Systems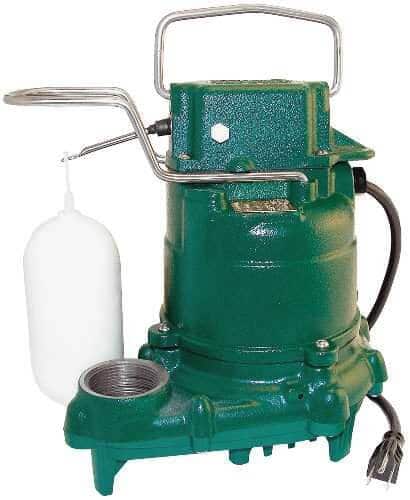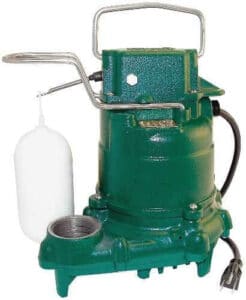 Our sumps are guaranteed to last and keep the bottom of your home safe and dry. Battery backup units can be installed for extra protection against leaks should the main pump fail or if the power happens to go out.
Primary 1/3 HP 3000 GPH @ 10′ Backup 2800 GPH @ 10′: Pumps 6.3 gallons per watt hour @ 10′
Primary 1/3 HP 2770 GPH @ 10′ Backup 1000 GPH @ 10′: Pumps 6.1 gallons per watt hour @ 10′
Specs
Pre-assembled primary and backup systems
Energy efficient PSC motors
Monitoring system for security and extra peace of mind
Designed for use with maintenance or maintenance-free batteries
Can last for around 5-7 years
PumpSpy – Sump Pump Smart Outlet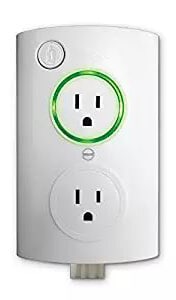 We now offer a way for you to monitor and fully manage your sump pump, even when you are away from home. This system is designed to fully connect any sump pump to the PumpSpy 24/7 Monitoring Service. It can help you monitor your sump pumps activity from your smart phone. This means no more worrying about your home flooding while your on vacation, and peace of mind that your home is protected. The PumpSpy smart sump pump outlet can connect both your main sump pump and any backup sump pump you may have. It features a high water sensor to alert you when your basement has flooded to help you keep tabs on your home. Ask our staff about the PumpSpy system and its benefits during any sump pump installation.
Contact Our Experts For Sump Pump Installation Services
Our team of experts can help you keep your basement dry with sump pump installation. To schedule an inspection and estimate for a sump pump installation you can contact our experts online or by calling 616-438-0551.