Crawl Space Sump Pumps
To ensure you crawl space is properly waterproofed, not only do you need to encapsulate the area with vapor barriers, but your home must also have a reliable sump pump.
In many crawl spaces, the sump pump will be all the drainage need to keep water from pooling underneath the home. Diverting water away from this area will prevent such problems like mold growth, musty odors, damaged support joist, and termite infestation. Fortunately, Foundation Specialist can install a new efficient and reliable sump pump in your home that will last for years.
We can provide you with durable, tough, and high-capacity crawl space sump pumps to help keep moisture out. The sump pit and liner will be air-tight so that excessive humidity can't get inside and cause issues. We can provide you with the following:
Zoeller 1/2 HP Sump Pumps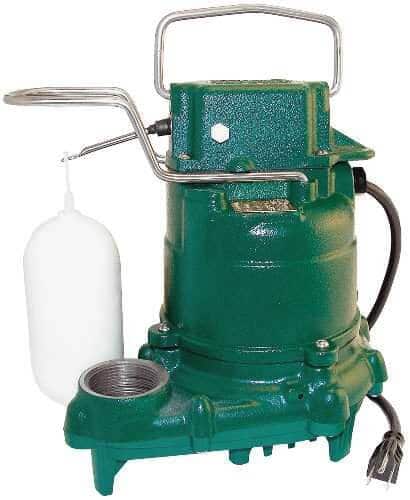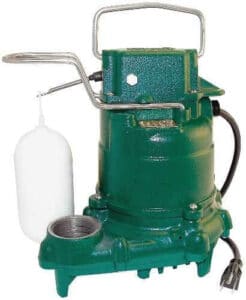 This sump pump will be able to handle whatever kind of moisture problem you have in your crawl space. It is made from cast-iron materials and has a 12 inch sump basin. The float comes on at 9.5 inches, and we guarantee that this pump is going to provide you with total moisture protection in your crawl space.
Battery Backup Sump Pumps
Our sumps are guaranteed to last and keep the bottom of your home safe and dry. Battery backup units can be installed for extra protection against leaks should the main pump fail or if the power happens to go out.
Primary 1/3 HP 3000 GPH @ 10′ Backup 2800 GPH @ 10′: Pumps 6.3 gallons per watt hour @ 10′
Primary 1/3 HP 2770 GPH @ 10′ Backup 1000 GPH @ 10′: Pumps 6.1 gallons per watt hour @ 10′
Specs
Pre-assembled primary and backup systems
Energy efficient PSC motors
Monitoring system for security and extra peace of mind
Designed for use with maintenance or maintenance-free batteries
Can last for around 5-7 years
PumpSpy – Sump Pump Smart Outlet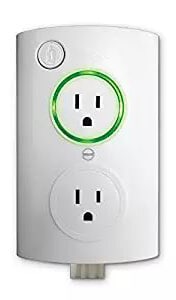 We now offer a way for you to monitor and fully manage your crawl space sump pump, even when you are away from home. This system is designed to fully connect any sump pump to the PumpSpy 24/7 Monitoring Service. It can help you monitor your sump pumps activity from your smart phone. This means no more worrying about your home flooding while your on vacation, and peace of mind that your home is protected. The PumpSpy smart sump pump outlet can connect both your main sump pump and any backup sump pump you may have. It features a high water sensor to alert you when your crawl space has flooded to help you keep tabs on your home. Ask our staff about the PumpSpy system and its benifits during any sump pump installation.
Contact Our Experts For Crawl Space Sump Pumps
Our team of experts can help you keep your crawl space dry with the installation of a crawl space sump pump. To schedule an inspection and estimate for sump pump installation you can contact our experts online or by calling 616-438-0551.