Exterior Basement Waterproofing
Professional Exterior Basement Waterproofing in Grand Rapids
At Foundation Specialist, we know that sometimes the best way to take care of a moisture problem occurring in the home is to think "outside the box," so to say. This means that in addition to providing installation services for interior waterproofing systems (sump pumps, drains, dehumidifiers for humidity control), we can also provide you with exterior basement waterproofing and drains membranes to help stop seepage at the source before it ever makes its way into this area underneath your home.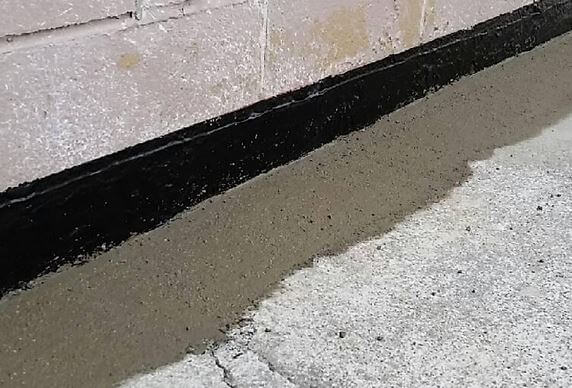 How To Identify Basement Waterproofing Problems
If you happen to notice any of the following, then you have a moisture problem on the outside of your home that needs to be taken care of immediately:
Water can be seen pooling up next to the foundation
Moisture is seeping inside over the top of the foundation or through basement windows
Water is seen inside the house dripping down the walls in the basement or leaving water damage and stains
Low-lying areas of the lawn fill up with water whenever it rains
Water can be seen rolling down hills that are sloped toward the base of the home
Why Choose Exterior Waterproofing over Interior Waterproofing
Waterproofing issues can be caused by any number of factors and not all waterproofing issues can be solved with interior waterproofing methods. If this is the case our team may recommend that you have exterior basement waterproofing performed on your home. These methods are usually only recommended in serious cases because excavation may be required to install them. We use exterior french drains, exterior basement waterproofing membranes, and foundation drains to help keep water out of basements from the outside. Take a look below to learn more about our exterior waterproofing methods.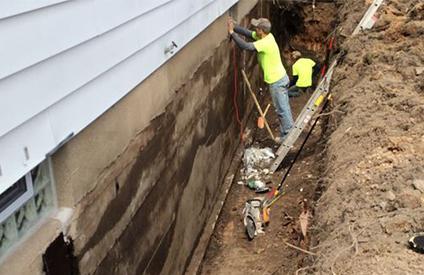 Our Exterior Waterproofing Techniques 
These are often installed in the lowest-lying area of a lawn, and they are typically seen on properties where yard grading and drainage is an issue. If you happen to notice excessive amounts of water pooling and puddling up in certain areas of your lawn whenever there is a heavy downpour or when you have melting snow on your property, it is a good indication that you have a grading issue. The drain will be able to prevent the build-up of water by channeling it through a special drainage system.
These are placed on the outside of your foundation wall, and they are specially designed to have tiny dimples on them that water can pass through. This will help to prevent groundwater from seeping into the basement via cracks in the walls, or over the top of the foundation. In order to properly install an exterior waterproofing membrane on your foundation, our team will need to excavate around the exterior of your home. Once installed, the membrane will keep the groundwater from entering into your basement.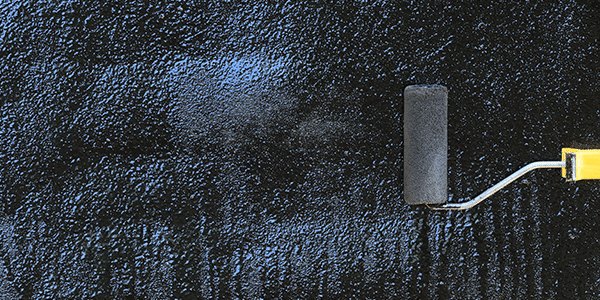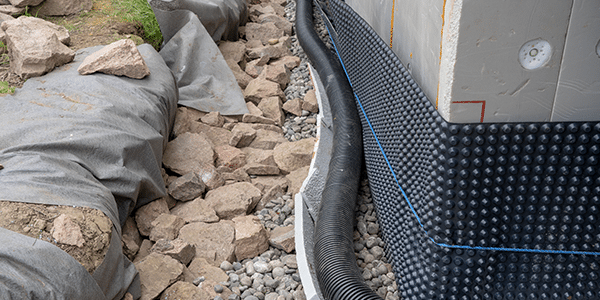 Foundation drains can be installed along the perimeter of the base of your home. They are specially designed to collect moisture from the waterproofing membrane. They collect water and move it away from your foundation to prevent the pooling up of water next to your exterior walls, which could potentially do a lot of serious damage, such as foundation leaks or basement flooding.
Contact Our Experts For Exterior Basement Waterproofing Services
Our team of experts can help you keep your basement dry with professional basement waterproofing services. To schedule an inspection and estimate for exterior basement waterproofing, you can contact our experts online or by calling 616-438-0551.