Professional Basement Waterproofing Services
Basements in western Michigan are prone to having water leakage and water damage issues. This is because we experience a wide range of temperatures throughout the year and have soil that is particularly susceptible to expansion. Our team at Foundation Specialist has seen almost every cause of basement leaks and has the experience needed to provide the correct basement waterproofing service for your problem. There are a number of different ways that we can either prevent water from entering your basement or controlling it once it gets in and all of them have a specific use and application. These can include installing an interior drain system, waterproofing the exterior of the foundation, and installing a sump pump. Whether that is an exterior system to divert water away before it gets in or an interior system to collect and remove water once it has entered your basement, there is an ideal solution for your specific problem.
Our Basement Waterproofing Services
Not all basement waterproofing issues are solved by the same thing and in many cases, there is a different repair process for each. Take a look below at some of the issues we help home and business owners fix.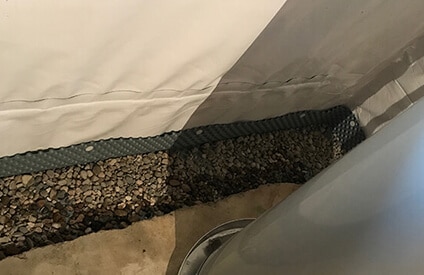 Interior waterproofing systems are great at capturing water that is entering your home and directing it away. These systems can be installed relatively quickly with no exterior excavation.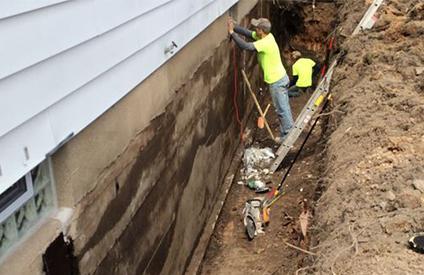 Exterior waterproofing systems typically consist of a rubber membrane that is applied to the exterior of your foundation. These systems typically require excavation and can be more expensive to install.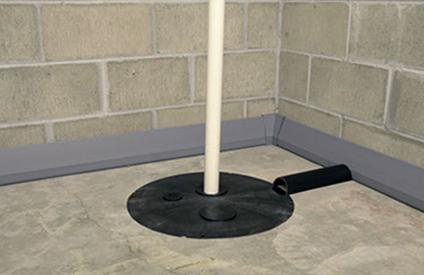 Having a sump pump installed in your home is a great way to keep your home dry no matter how much rain falls. These systems are typically installed alongside an interior drainage system.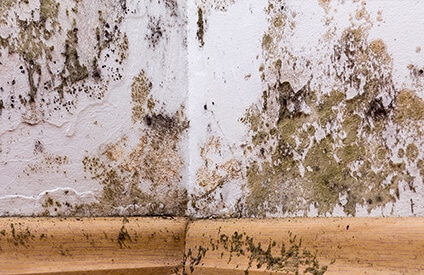 One common problem we see in basements that have experienced water damage is also mold growth. Our team can help by providing expert mold remediation services to combat mold growth in your basement.
Contact Our Experts For Basement Waterproofing Services
Our experts are proud to provide expert basement waterproofing services to both home and business owners in Michigan. If you think you may be in need of any of the basement waterproofing services above, don't hesitate to contact our team today. You can reach us by filling out our online contact form or by calling our main line at 616-438-0551 today.