Professional Foundation Settlement Repair
Our team at Foundation Specialist can help you repair any foundation settlement issues that you may be experiencing with your home. We have been helping home and business owners in the western Michigan area repair structural foundation problems for years. Foundation settlement is a serious structural problem which is most often caused by the soil conditions surrounding a home. If you have clay-rich soils around your foundation, they easily absorb moisture whenever it rains, or when you have melting snow on your lawn. This causes the soil to swell up, and this can create gaps underneath your foundation because of the movement of the dirt. Over time, this could cause your home to actually sink into the earth.
How To Spot Foundation Settlement Issues
A lot of Michigan homeowners want to know what the warning signs are which could indicate a foundation settlement problem at their home. If you notice any of the following warning signs, you need to get in touch with us immediately to schedule a consultation:
One or more sides of your home appear to be "sinking" into the soil
Wall cracks form inside or outside of the home
Cracks form along window and door frames
Windows and doors feel "stuck" and don't open and close like they used to
Garage is separating from the home
Chimney appears to be pulling away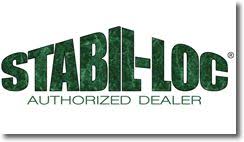 We know that you may be worried that foundation replacement is the only solution to this structural problem, but that's not the case. We have a trained team of foundation repair experts who know the ins and outs of installing durable foundation piers for homes that are sinking.
What Causes Foundation Settlement and Failure
A lot of homeowners want to know the causes of foundation settlement. It really doesn't matter how old or new your home is, you could still have problems with foundation settlement. Below are some of the most common causes of foundation settlement for Michigan home and business owners:
Evaporation – extremely hot or cold conditions can cause soil to shrink underneath the home
Transpiration – tree roots can dehydrate the soil and cause soil shrinkage
Drainage – improper drainage around your home can lead to hydrostatic pressure on your foundation walls
Poor building site preparation – improperly compacted fill soil can lead to settlement problems
Poor soil conditions – expansive clay soil can cause expansion and contraction of the soil
How Our Team Repairs Foundation Settlement
Our team makes use of Stabil-Loc® foundation piers to take care of sinking and settling Michigan homes. Foundation piers are installed deep within the earth in stable, load-bearing strata or they could be installed on the interior of the home in certain situations. They work by shifting the weight of the home off of the foundation and onto the piers.
Stabil-Loc® Foundation Piers
Below are the advantages to the foundation piers we install:
Installed directly under the load
Interior or exterior installation is possible
Unique interlocking, high strength steel system
No offset loads
No brackets, bolts, or breaking the footing
Deepest driven pier on the market
The Foundation Settlement Repair Process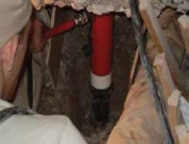 Pier is driven to bedrock under center of wall being lifted.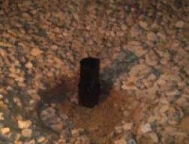 Pier is readied for head assembly.
Structure is carefully stabilized to eliminate further settlement.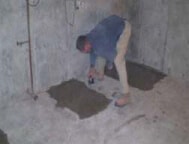 Work area is filled in with new concrete.
Contact Our Experts For Foundation Settlement Repair
Our team of experts can help you repair any sinking or settling in your foundation. We have the experience you need to get the job done correctly the first time. To schedule an inspection and estimate for foundation settlement repair you can contact our experts online or by calling 616-438-0551.