Bryan Foster
23+ Years Experience
General Manager/Owner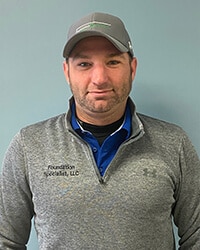 I started my career in foundation work at the age of 12 years old. I worked beside my Father who was a supervisor of a large family run business in the construction concrete foundation industry. At a young age I learned how to have a hard work ethic and how to become a person of integrity. Years later with my Father and our combined knowledge of building new foundations, decided to help people fix their existing foundations. I found there was a need to help homeowners maintain integrity of there existing foundations and therefore Foundation Specialist LLC was born. It gives me great pride to be able to help homeowners restore their foundations to their original glory. As I learned from my Grandfather, a foundation in Christ is the strongest foundation you can build. We at Foundation Speclialist LLC strive to follow that exact calling. We are blessed to have surrounded ourselves with the best foundation experts in the state. Each one of our team members are a valued part our foundation family. Every one of our customers becomes a part of our foundation family as well. We thank all of our customers for putting their trust in us with one of there most valuable assets… Their home
Spencer Perkins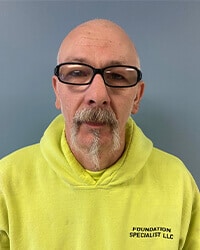 23+ Years Experience
Project Manager / Foreman
I like to work for FS because I am allowed to do my job correctly without cutting corners with pride and integrity.
I also know when I am working here that myself and the rest of the staff from sales, scheduling, install, etc are the BEST OF THE BEST!!
Mike Tovar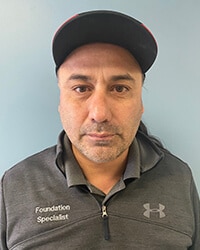 15+ Years Experience
Project Manager
We are the leaders in the industry. Our company spends time, energy and money in all its employees to further our education in the foundation world. With our education and resources we can pass this on to our clients to help them save money and insure that the job is done right
Mike Remar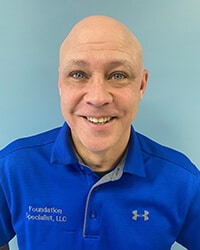 15+ Years Experience
Project Manager
I really enjoy working with Foundation Specialist for the shear fact that nearly all of us started our careers in foundation, basement, and crawlspace work someplace else. Most of us came to Foundation Specialist because we realized there was a better way to do things. We migrated here because the company is founded on ethics, quality designs and installation of our projects, and a commitment to the customer that is supported by everyone on the team and within the company. I love meeting with my customers knowing that the Foundation Specialist team is going to deliver the very best to each and every one of them.
Tim Doyle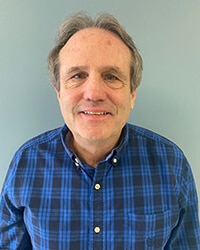 12+ Years Experience
Project Manager
At FS we are treated like Family. We are open to new ideas and always follow through with what we say. We hold ourselves to a high integrity as an individual as well as a company.
Bryce Balcer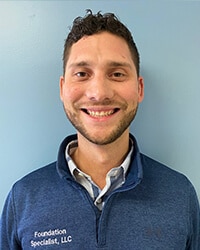 5+ Years Experience
Project Manager
Foundation Specialist is a great place to work because of its continuous team effort and drive to be the innovative leader in our industry.