Concrete Foundation Repair
Professional Concrete Foundation Repair Services in Grand Rapids, Michigan
In addition to our foundation repair services, we also offer a variety of services based around concrete repair and replacement. This means that if you have got an ageing or damaged concrete wall or foundation, we can help repair and restore it, often making it stronger than it was before. We offer repair for cracks in basement or foundation walls as well as exterior shotcrete for crumbling foundations and short walls.
Damaged concrete walls can be unsightly and can often be a sign of further damage. Our experts have the experience needed to properly evaluate any concrete damage to help better provide you with accurate solutions to your issues. Contact our experts to schedule an inspection and repair estimate for your damaged concrete.
Our Concrete Repair Services
We offer a wide variety of concrete foundation repair services for both home and business owners. Take a look below at some of the services we offer to help you protect your home.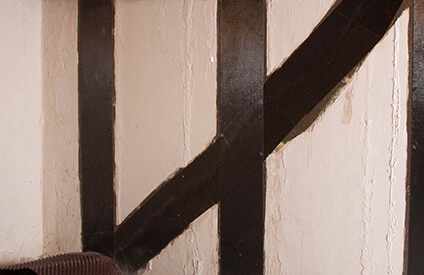 Basement and foundation wall cracks can be a serious issue. They point to both structural issues and potential waterproofing issues. Our experts employ a patented carbon fiber repair system to seal and repair cracks permanently. This method of crack repair seals the crack and holds it together permanently.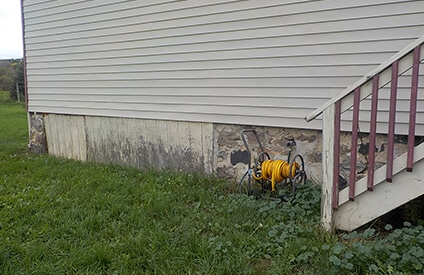 Shotcrete is a special process of using a specific concrete mixture, sprayed through a nozzle, onto damaged or broken concrete surfaces. The process is used to quickly apply a high strength concrete on almost any concrete surface. It can be installed quickly and will repair most issues with damaged concrete walls.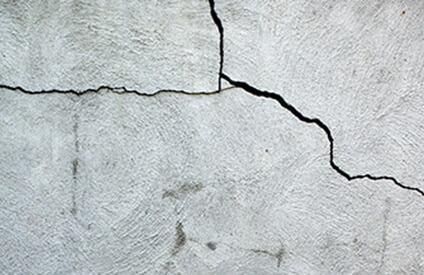 While our foundation repair services cover 99% of most foundation issues. At times our experts may recommend a total foundation replacement. This is only recommended in extreme cases and only on homes that have an improperly built foundation. Having your foundation replaced can properly stabilize your home.
Contact Our Experts For Concrete Repair Services
Our experts proudly provide expert concrete repair services to home and business owners in Michigan. If you think you need any of the concrete repair services above, don't hesitate to contact our team today. You can reach us by filling out our online contact form or calling our main line at 616-438-0551 today.