Basement Waterproofing and Foundation Repair
Grand Rapids, MI Basement Waterproofing and Foundation Repair
Foundation Specialist offers professional and affordable Grand Rapids, MI, basement waterproofing and foundation repair services. Your home is likely the biggest investment you'll make during your lifetime, so you need to do everything you can to keep it in good shape, both inside and out. If you have a wet basement or sinking foundation, you need to fix the problems before they worsen. It doesn't matter how old or new your home is; you could still have waterproofing and foundation problems that can cause much damage if neglected for too long. For example, this moisture could eventually lead to mold growth if you have a leaky basement whenever it rains. Basement mold looks bad and could make your whole family sick! To avoid these problems, have Foundation Specialist diagnose the problem and offer you an effective solution.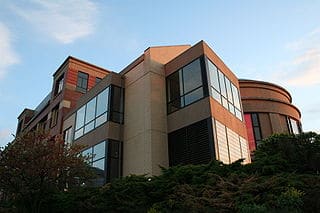 Grand Rapids is a city in the U.S. state of Michigan. It is located on the Grand River, about 25 miles east of Lake Michigan. As of the 2010 census, the city population was 188,040. In 2010, the Grand Rapids metropolitan area had a population of 1,005,648, and the combined statistical area of Grand Rapids-Muskegon-Holland had a population of 1,321,557. Grand Rapids is the county seat of Kent County, Michigan, the second largest city in Michigan (after Detroit), and the largest city in West Michigan. A historic furniture-manufacturing center, Grand Rapids is still home to five of the world's leading office furniture companies and is nicknamed "Furniture City". Its more common modern nickname of "River City" refers to the landmark river for which it was named.**
**Information provided by https://www.wikipedia.org
Basement waterproofing is easy for our skilled, seasoned, and knowledgeable professionals. Water will typically get into a home through leaking wall or floor cracks, over the top of the foundation, through leaky window wells, or even through the basement cove (where the wall meets the floor). Regardless of how water is able to get into your home, we can put a stop to it so that you never have to worry about water damage again!
Foundation repair is our specialty, and if you have bowed walls, foundation settlement, or any other kind of structural problem, we are here to help. Common warning signs that you have foundation damage include wall and floor cracks, doors that won't open or close like they should, or leaks in your basement. We work with the best foundation repair product manufacturers in the industry, so you can rest assured knowing that the solutions we offer are going to be effective and last for a long time to come.
Crawl Space Waterproofing
We can also provide you with crawl space waterproofing services to protect this useful area underneath your home. Sometimes, crawl space waterproofing may be referred to as crawl space encapsulation. This involves the installation of vapor barriers, floor liners, dehumidifiers, and sump pumps. We promise that you never again will have to deal with moisture, mold, or unwanted pest infestations underneath your Michigan home!
Please call us if you want more information about Grand Rapids, MI, basement waterproofing, and foundation repair services. We look forward to talking with you soon!