Waterproofing and Foundation Repair
Kalamazoo, MI Waterproofing and Foundation Repair Services
Foundation Specialist provides affordable and dependable Kalamazoo, MI waterproofing and foundation repair services. We know that there are certainly a lot of DIY lovers in the area who like to tackle weekend projects on a regular basis. However, if you have a wet basement, a foundation settlement problem, or mold growing underneath your home, then you need to call in the professionals for help. It's going to save you a lot of time, money, and aggravation. We have over 25 years of experience when it comes to taking care of all sorts of waterproofing and foundation problems in western Michigan. Regardless of how old or new your home may be, you could still experience problems with a leaky crawl space, bowing basement walls, or some other water or structure-related problem. We have the experience, skills, workers, tools, and materials needed to take care of whatever kind of problem your home may be experiencing – guaranteed.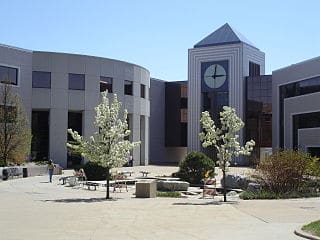 Kalamazoo is a city in the southwest region of the U.S. state of Michigan. It is the county seat of Kalamazoo County. Kalamazoo is located geographically in Western and Southern Michigan. As of the 2010 census, Kalamazoo had a total population of 74,262. Kalamazoo is the major city of the Kalamazoo-Portage Metropolitan Statistical Area, which has a population of 326,589 as of 2010. Kalamazoo is home to Western Michigan University, a large public university, and Kalamazoo College, a liberal arts school.**
Basement and Crawl Space Waterproofing
When it comes to basement and crawl space waterproofing, we have you covered. We have truly seen it all when it comes to leaks underneath homes, and we know what problem areas to look for when diagnosing the cause of the moisture problem to begin with. When you call us for a consultation, we will take a good, thorough look at the basement or crawl space of your home to figure out where and why water is getting inside. Next, we will develop a plan of action to put a stop to the moisture once and for all.  We can install drain systems, sump pumps and more.
For foundation repair, we can take care of sinking homes, bowed walls, wall and floor cracks, and other various structural problems. We work with the very best foundation repair products and systems on the market, so you can rest assured knowing that your home will be in good hands with us. We promise that we will be able to restore the structural integrity of your home and put a stop to serious foundation damage for good so that you never have to worry about them again.
Foundation Specialist offers both primary and backup sump pumps for western MI homeowners. Our sump pumps will be able to withstand large amounts of water, and they will pump this moisture out and away from your foundation so that it doesn't try to get back inside. Our sump pumps are made from cast-iron materials that will be able to withstand the conditions in your basement or crawl space environment.
Please feel free to call us for more information about Kalamazoo, MI waterproofing and foundation repair services. We look forward to talking with you soon and helping you to get your home in good shape once again!