Waterproofing and Foundation Repair Around Ludington, Michigan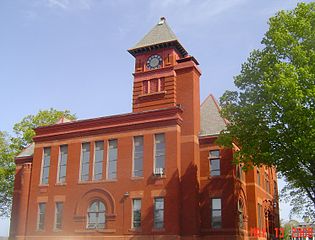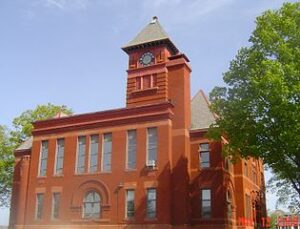 Foundation Specialist provides waterproofing and foundation repair around Ludington, Michigan. You care a lot about your home, and you want it to look great on the outside and be in good shape on the inside. We have a team of trained, experienced, and knowledgeable professionals who will be able to fix whatever kind of waterproofing or structural problem your home may have. We have over 25 years of experience in the waterproofing and foundation repair industry, and we guarantee that you and your family will be 100% satisfied with our services.
---
About Ludington, MI

Ludington is a city in the U.S. state of Michigan. As of the 2010 census, the city population was 8,076. It is the county seat of Mason County.
Ludington is a harbor town located on Lake Michigan at the mouth of the Pere Marquette River. Many people come to Ludington year round for recreation, including boating and swimming on Lake Michigan, Hamlin Lake, and other smaller inland lakes, as well as hunting, fishing, and camping. Nearby are Ludington State Park (which includes the Big Sable Point Light), Nordhouse Dunes Wilderness, and Manistee National Forest.**
**Information provided by https://www.wikipedia.org
---
Basement and Crawl Space Waterproofing
Basement and crawl space waterproofing doesn't have to cost an arm and a leg. In fact, Foundation Specialist offers the best value when it comes to all types of waterproofing systems and products. If you have leaks underneath your home, you need to get them taken care of before they cause serious problems. Basement and crawl space moisture can cause everything from issues with your home's structural integrity to nasty mold and bacteria growth. This mold could make your family very sick. Even if you don't have anything kept in your basement or crawl space, you still need to be sure that they are in good condition, and this means they need to be dry, safe, and healthy.
Foundation Repair

We can provide you with affordable and effective foundation repair work for your sinking home, wall or floor cracks, or for your bowing basement wall problem. We realize that a lot of homeowners worry that it's going to be too expensive to get their structural problems properly taken care of, but that's not the case at all with Foundation Specialists MI. We can install foundation piers for settlement problems, and Carbon fiber and wall anchors for bowing wall problems. Regardless of what kind of condition your foundation is in, we guarantee that we will be able to quickly fixed and in good shape once again.
Mold Removal
When you need mold removal, Foundation Specialist can help you with this, as well. We can take care of both basement and crawl space mold. Mold needs three things to survive, including moisture, high humidity levels, and organic materials to feed off of. We can make sure that this area of your home is free of any moisture, and we can install dehumidifiers to help control humidity.
Please feel free to give us a call to learn more about waterproofing and foundation repair around Ludington, Michigan. We look forward to talking with you soon!