Waterproofing and Foundation Repair Company Serving Muskegon, MI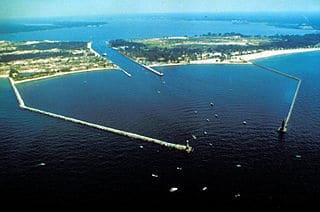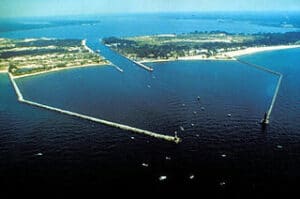 Foundation Specialist is a company specializing in waterproofing and foundation repair and serving Muskegon, MI. It doesn't matter how serious you think the problem may be, we can take care of it. With over 25 years of experience in the waterproofing and structural repair industry, we guarantee that there is no problem too big or complex for our experts to handle. We can fix leaky basements, wet crawl spaces, bowing basement walls, mold, and other various problems that could crop up underneath your home. Also, we can even provide you with concrete repair and replacement services for driveways, patios, pool decks, sidewalks, garage floors, and more. We have a trained, knowledgeable, and friendly team of professionals who are eager to hear from you!
---
About Muskegon, MI

Muskegon is a city in the U.S. state of Michigan, on the shore of Lake Michigan. As of the 2010 census, the city population is 38,401. The city is the county seat of Muskegon County. It is located at the southwest corner of Muskegon Township, but is administratively autonomous.
Muskegon is the larger of the two cities in the Muskegon-Norton Shores Metropolitan Statistical Area, which has a population of 172,188 as of 2010. It is further included in the larger Grand Rapids-Muskegon-Holland Combined Statistical Area (CSA) with a population of 1,321,557.**
**Information provided by https://www.wikipedia.org
---
Basement and Crawl Space Waterproofing

When it comes to basement and crawl space waterproofing, you want to be sure that you are working with the very best in town, and that's what you'll get with Foundation Specialist. When you contact us for a consultation, we will come to your home, take a good, close look at your basement or crawl space, and then figure out where and why there's a moisture problem to begin with. Then, we will be able to come up with a solution to the problem which may involve the installation of waterproofing systems or crawl space encapsulation.
Foundation Repair
Foundation repair is easy for our structural repair professionals. If you notice any of the warning signs of foundation damage – which include leaning or bowing basement walls, wall/floor cracks, leaks in the basement, or a sinking home – then you need to get in touch with us immediately. We will be able to quickly determine what's causing the problem and put a stop to it so that it doesn't happen again.
Sump Pumps
We can install both basement or crawl space sump pumps for your western Michigan home. Moisture in your basement or crawl space is never a good thing, but we can provide you with durable, dependable, and effective sump pumps that will be able to send water out and away from your home where it belongs. We sell and install both primary and backup sump pumps.
Please feel free to call us for more information about our company serving Muskegon, MI with waterproofing and foundation repair. We look forward to talking with you soon!